Eid Mubarak!
The Muslim holy month of fasting, Ramadan, has begun. This holiday honors the revealing of the Quran to the Prophet Muhammad. It ends with the festival of Eid-al-Fitr, also called Eid for short. This year, it begins at sunset on May 2nd and ends at sunset on May 3rd. Muslims in many countries celebrate with prayers, charity, social gatherings, festive meals, and by giving gifts. Many people buy new clothes for the holiday. If you'd like to wish someone a happy Eid, you could say, "Eid Mubarak," which means "Blessed feast" or "Blessed festival." Check out some of our books that involve Eid!
One of the ways people celebrate Eid is to have a feast!
This story is adapted from a folk tale about a man who buys some new pants for Eid and needs help to shorten them, but everyone is busy with Eid preparations! His family shows love by helping him out, but it doesn't go the way he planned!
For past celebrations of Eid, Zara has worn something to match her friends' cultures, but this year, she would like to wear something from her own African heritage. She and her grandmother bond over creating the perfect dress together to celebrate the holiday!
A child shows off his new Eid clothes.
Golden Domes and Silver Lanterns

A young girl teaches readers about the many colors of Islam by showing you cultural items. There is a lot of good information and vocabulary about Muslim religion and culture, with Arabic terms defined in the text.
Show and Tell is going on at a kindergarten class. Each child gets to show off their favorite holiday and explain why they love it! Multiple are shown, including Eid! The book introduces various holidays and shows how to celebrate them, and values the differences that make us all unique!
For middle grade readers, we have a collection of stories from fifteen authors! They all write different kinds of stories taking place among multiple countries, but each maintains the holiday spirit shared by the Muslim people.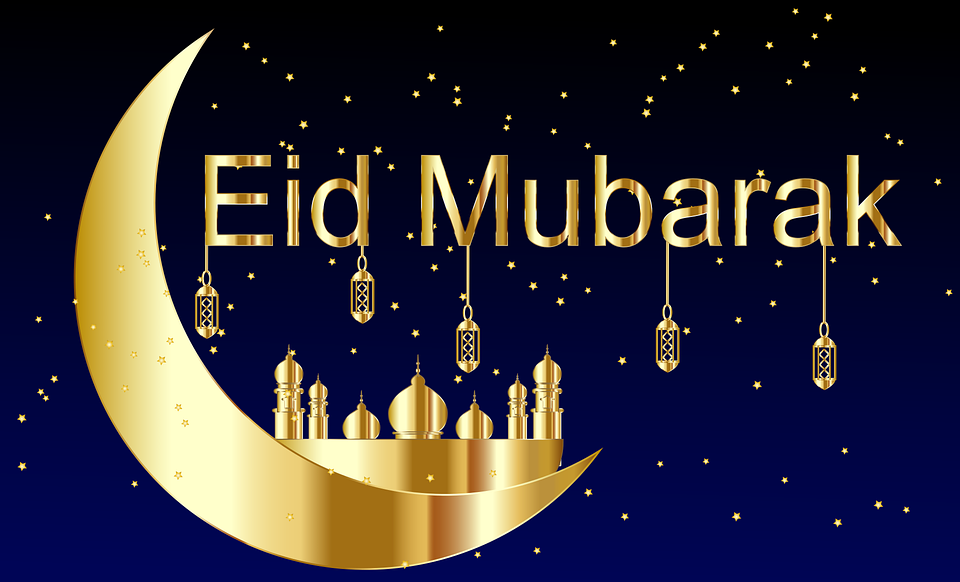 We have these and many other books at the St. Tammany Parish Library! Come and check them out!