Learning math can be difficult. Sometimes it's best to approach the topic in different ways to increase your understanding of it. Learning can be fun!
This very simple counting book depicts real life foods made into animal shapes. Each page is essentially the ingredients to make a salad, and the book concludes with a recipe for dressing, making the whole book into a salad recipe.  The vocabulary ranges from the easy "carrot" to the difficult "radicchio."
Counting Around the Neutral Ground

Follow two cartoony New Orleans roaches as they count to ten in this book. In the same vein of the song "The Twelve Days of Christmas," it repeats each thing counted from the previous page. It's whimsical and sing-songy, with extra funny dialogue from the accompanying roaches!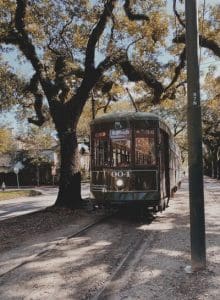 This is a good presentation about addition and subtraction as the frustrated narrator has to readjust the story based on how many pigeons decide to sit on the power line at any given moment.
A young boy wants to be helpful to his mom by buying a bicycle and assisting her at the Tanzanian market. This is a simple introduction to money, built into a realistic story. It also shows an interesting and different culture and lifestyle.
Join two kids who make a lemonade stand during the winter season. Lemonade in Winter introduces kids to counting with different forms of money, and how many quarters make a dollar. It also teaches a lesson in entrepreneurship, and uses repetition to reinforce the ideas to the audience.
Mr. Tiffin's class experiments with counting by twos, fives, and tens to determine how many seeds are in their pumpkins. It's good for older children who have a little more experience with math. It's also pretty educational about pumpkins.
Seven Golden Rings follows the journey of Bhagat, who aspires to sing for the rajah, but he exhibits stronger skill in his logic and math!
If you are looking for extra books for help with math concepts, we have those too.