Are you missing The Bachelor or The Bachelorette? Or just discovering it through the greatest hits airing now. While most reality television program filming has been shut down due to the pandemic, you can get your romance fix with these books inspired by the hit show. All of the titles in the list borrow from the premise where a single bachelor or bachelorette dates twenty-plus suitors simultaneously in order to find their happily-ever-after.
A classic in the genre is Kiera Cass's The Selection., opens a new window In the first book of this dystopian young adult series, America Singer is selected to compete in the Selection--a contest to see which girl can win the heart of Illéa's prince. A delightful fairy tale, but you'll need to read all three books (The Selection, opens a new window, The Elite, opens a new window, The One, opens a new window) in the series to get to the happy ending.
Brand-new in 2020 is One to Watch, opens a new window by Kate Stayman-London. After having her heart broken, plus-size blogger Bea goes on a rant online about the need for more diversity on the reality dating competition Main Squeeze. Her post goes viral, and she is offered the opportunity to be the show's new lead. This is one of my absolute favorites, and it candidly addresses the challenges of being a curvy woman searching for love.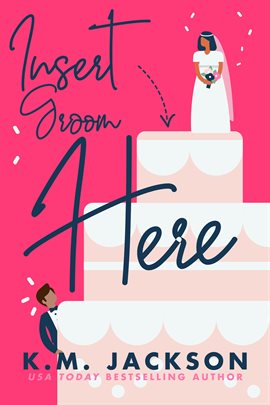 K. M. Jackson's Insert Groom Here , opens a new windowis available as an eBook through Hoopla, opens a new window. Eva Ward has won a lavish wedding on the nation's hottest morning show and everything seems perfect until her fiance breaks up with her on-air. To save face and her reputation as a PR maven, she agrees to star in a "find a groom" segment on the show. K. M. Jackson also writes as Kwana Jackson, and, though there are no ties to The Bachelor, her new book Real Men Knit, opens a new window features four brothers saving their mother's knitting shop in Harlem, and it is fantastic. Come for the romance; stay for the knitting circle and their meddling.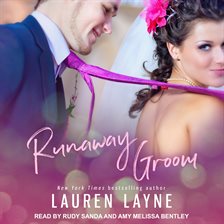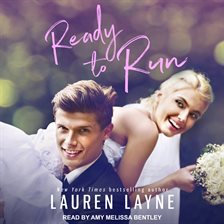 If you enjoy audiobooks, Hoopla also has Lauren Layne's "I Do, I Don't", opens a new window series. In Ready to Run, opens a new window, Jordan Carpenter thinks she's finally found the perfect candidate for Jilted, a new dating show about runaway grooms: firefighter Luke Elliott, a known player who's left not one but three brides at the altar. The only problem? Luke refuses to answer Jordan's emails or return her calls. Which is how she ends up on a flight to Montana to recruit him in person. In Runaway Groom, opens a new window, Gage Barrett's reputation as a ladies' man has been greatly exaggerated, but none of that matters after a drunken bet lands him on Jilted, a reality TV show that matches runaway grooms with wannabe brides. Now he's stuck at a Hawaiian resort with nineteen women competing to drag him back to the altar-and one contestant who's even more miserable than he is. 
Want more from The Bachelor? You may be interested in former Bachelor Colton Underwood's new book: The First Time, opens a new window.
Please Note: In order to bring you new and interesting titles, Hoopla content is updated monthly, and these titles may not be available in the future. To find the latest titles, please visit Hoopla.