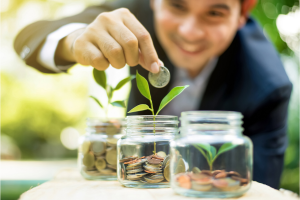 Are you thinking about how you can become more financially secure? If so, you might be asking yourself questions like how do I know if my bank or credit union is financially stable?  Did I pick the best life insurance or property insurance company?  Am I getting the best deal on my Medigap Insurance?  How can I begin saving, paying off debt, or planning for retirement?
These questions and more can be answered through Weiss Financial Ratings, a set of online financial tools and eBooks available with your library card! Weiss Financial Ratings can help you make informed decisions about your insurance, banking, and investment options. With this resource, you can:
Find the safest bank or credit union in your area
Avoid weak insurance companies and find good ones
Pick the best Medigap Plan to get lower premiums
Find the best mutual funds
Pick the best-performing stocks
This database is designed to direct you toward safe banking and insurance options and strong investments while helping you avoid unnecessary risk that could lead to financial losses. So, are you ready to get started? Just visit the library's online databases at https://www.sttammanylibrary.org/resource/ and select Weiss Financial Ratings from the list. Access to this resource is provided free with your library card at any time.
Weiss Financial Ratings is just one of the online tools provided by the library to help you pursue your personal goals and interests. For more information about the library's online resources, visit our Research & Online Resources page at https://www.sttammanylibrary.org/research-online-resources/.