WHO: Adults, Teens, and Kids
WHEN: 12/1/23 - 01/ 15/24
WHAT: Earn badges for reading, completing activities, and submitting a book review.
WHERE: Register in person or on our Beanstack App and receive a Reading Buddy.
HOW: Earn 5 badges in a row for a BINGO. Complete the whole card for a BLACKOUT.
BINGO PRIZE: Win a prize of your choice from our Prize Box (available at any branch).
BLACKOUT PRIZE: Your name will be placed in our Grand Prize drawing for a chance to win. Winners announced on January 16th!
About Beanstack
Beanstack is a free online service that STPL uses to create our reading challenges.  It allows readers to log their reading, read and submit book reviews, and receive book recommendations.  This easy to use service allows individuals and families to easily track and log the books they've read and participate in reading challenges.  Even if the library doesn't currently have an active challenge for your age group, you can still use the Beanstack App (available for both Apple and Android Devices) to track your reading year-round.  The service also offers great book recommendations based on reading level and interests.  Even better, recommended titles link directly to the STPL catalog!  To get the app, Scan the QR code or simply search "Beanstack" in the app store and download it for free!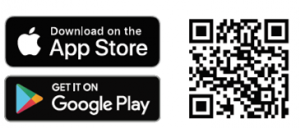 Sign up for Beanstack now at sttammanylibrary.beanstack.org!