The 2018 Winter Olympics will be held in Pyeongchang, South Korea from February 9 to February 25 with the opening ceremonies on February 8.  The mascot for the games is a white tiger named Soohorang and the emblem (pictured below) for the games has 2 characters: the first one representing a gathering place where heaven, earth, and human are in harmony and the second one representing snow and ice.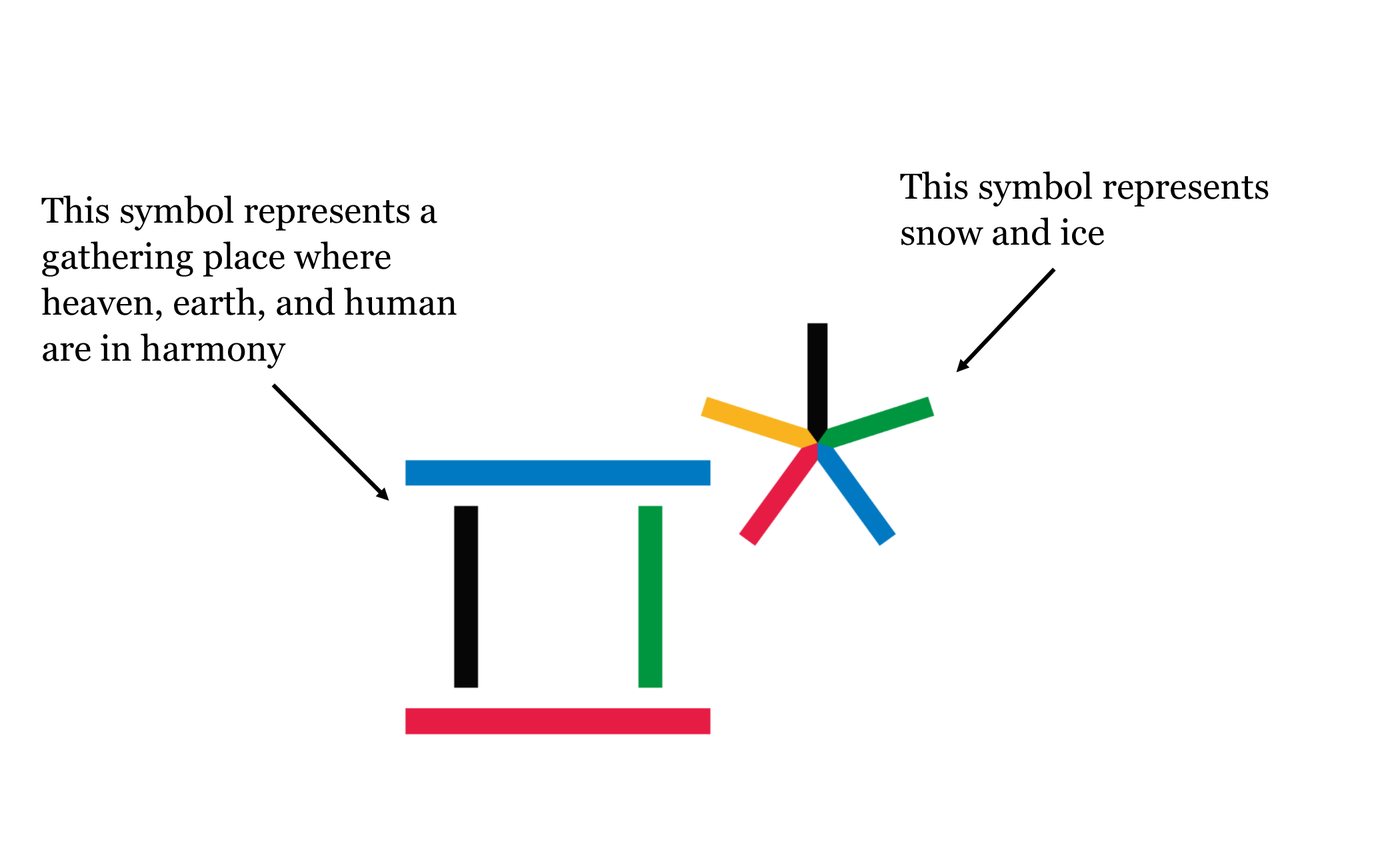 The Olympic Torch Relay starts 100 days before the games and will travel to 17 different cities and provinces throughout the Republic of Korea before it gets to Pyeongchang for the opening ceremonies.  The torch used is 700mm in length which reflects the altitude of Pyeongchang.  It has white and gold tones and a five-angled shape which represents the spirit of sports and the five continents.  
The design of the Olympic medals reflects the culture and traditions of the nation hosting the games.  This year's medals were created by South Korean designer Lee Suk-woo.  The inspiration for the medals came from the texture of tree trunks.  The front of the medal has the Olympic rings and diagonal lines.  The diagonal lines represent the history of the Olympics and the determination of the athletes.  The back of the medal has the discipline, event, and the 2018 Olympic emblem on them.  The light teal and light red ribbon used to hang the medal was created using a traditional South Korean fabric called gapsa.  
This year, Team USA is competing in: Alpine Skiing, the Biathlon, Bobsledding, Cross-Country Skiing, Curling, Figure Skating, Freestyle Skiing, Ice Hockey, Long Track Speedskating, the Luge, the Nordic Combined, Short Track Speedskating, the Skeleton, Ski Jumping, and Snowboarding.