There's nothing like a romantic comedy, and the genre has had a resurgence the last few years. Not on the screen but on the printed page...often with a fantastic cartoon cover. Whether you are a die hard romance reader or you just enjoy a good Tom Hanks movie (in which case you should also consider Waiting for Tom Hanks, opens a new window, which is available through Overdrive/Libby as well as in print through the library), these novels will have you laughing through the last "I love you."
All of these books are currently available as ebooks from Hoopla, , opens a new windowwhich means they are available to read digitally with no wait. However, Hoopla titles change frequently. I have also indicated in parentheses if they are available in other formats.
Let us know if you enjoy any of these or if you have any recommendations in the comments.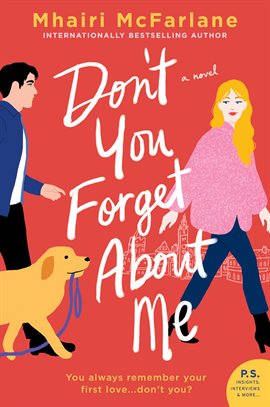 Don't You Forget about Me , opens a new windowby Mhairi McFarlane (available in print, opens a new window): If there's anything worse than being fired from the worst restaurant in town, it's coming home early to find your boyfriend in bed with someone else. Reeling from the humiliation of a double dumping in one day, Georgina takes the next job that comes her way-bartender in a newly opened pub. There's only one problem: it's run by the guy she fell in love with years ago. And-make that two problems-he doesn't remember her. At all. Trigger warning: There is a flashback scene to an assault.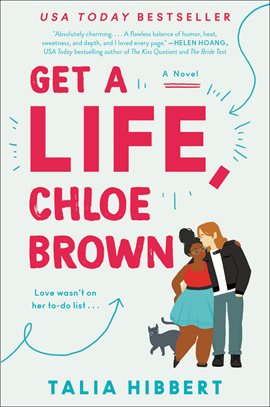 Get a Life, Chole Brown , opens a new windowby Talia Hibbert (available in print, opens a new window): A witty, hilarious romantic comedy about a woman who's tired of being "boring" and recruits her mysterious, sexy neighbor to help her experience new things. Chloe Brown is a chronically ill computer geek with a goal, a plan, and a list. After almost-but not quite-dying, she's come up with seven directives to help her "Get a Life." What Chloe needs is a teacher, and she knows just the man for the job. Redford 'Red' Morgan is a handyman with tattoos, a motorcycle, and more sex appeal than ten-thousand Hollywood heartthrobs. He's also an artist who paints at night and hides his work in the light of day.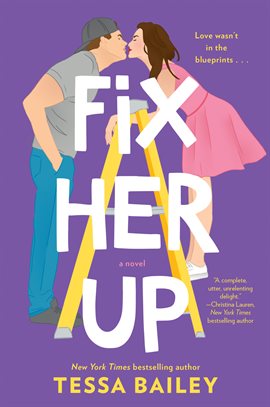 , opens a new window
These two books by Tessa Bailey follow a circle of friends on Long Island. Fix Her Up, opens a new window (available in print, opens a new window) stars Georgette Castle who loves planning children's birthday parties and making people laugh, just not at her own expense. Travis Ford was major league baseball's hottest rookie when an injury ended his career. Now he's home and working on his best friend's construction crew, but he's distracted by Georgie, his best friend's sister, who is not a kid anymore. When she proposes a wild scheme-that they pretend to date, to shock her family and help him land a new job-he agrees. This is the fake relationship novel done to perfection!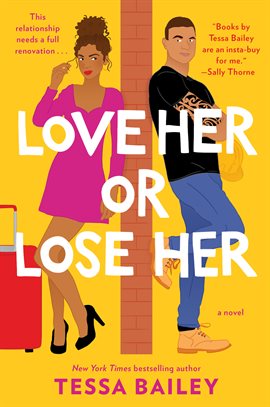 Love Her or Lose Her, opens a new window (available in print, opens a new window) picks up the story of Rosie and Dominic Vega, the perfect couple: high school sweethearts, best friends, madly in love. Well, they used to be anyway. Now Rosie's lucky to get a caveman grunt from the ex-soldier every time she walks in the door. Dom is faithful and a great provider, but the man she fell in love with ten years ago is nowhere to be found. When her girlfriends encourage Rosie to demand more out of life and pursue her dream of opening a restaurant, she decides to demand more out of love, too. Three words: marriage boot camp. This book really stands out because it draws back the curtain after the happy-ever-after!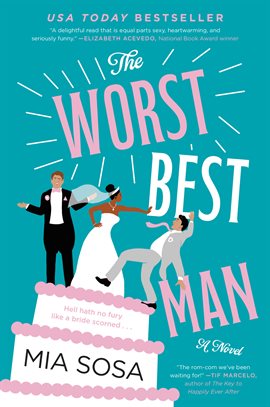 The Worst Best Man, opens a new window by Mia Sosa: Another excellent enemies-to-lovers novel. A wedding planner left at the altar? Yeah, the irony isn't lost on Carolina Santos, either. But despite that embarrassing blip from her past, Lina's offered an opportunity that could change her life--to become the wedding planner for a high-end DC hotel. There's just one hitch… she has to collaborate with the best (make that worst) man from her own failed nuptials. Max Hartley needs to prove himself with the marketing pitch for Lina's interview. Soon sparks begin to fly. Come for the romance, but Lina's Brazilian family and the descriptions of the food are phenomenal.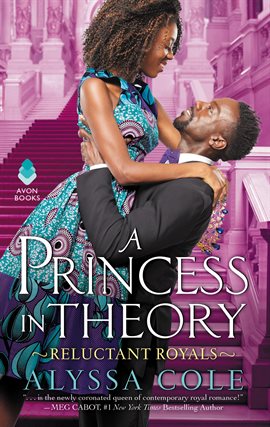 A Princess in Theory, opens a new window by Alyssa Cole (available in print, opens a new window): The first in Cole's wonderful Reluctant Royals series (A Prince on Paper, opens a new window and A Duke by Default, opens a new window). Between grad school and multiple jobs, Naledi Smith doesn't have time for fairy tales...or patience for the constant e-mails claiming she's betrothed to an African prince. Sure. Right. Delete! Prince Thabiso is the sole heir to the throne of Thesolo, shouldering the hopes of his parents and his people. At the top of their list? His marriage. Ever dutiful, he tracks down his missing betrothed. When Naledi mistakes the prince for a pauper, Thabiso can't resist the chance to experience life-and love-without the burden of his crown. A modern Cinderella story whose heroine doesn't need saving.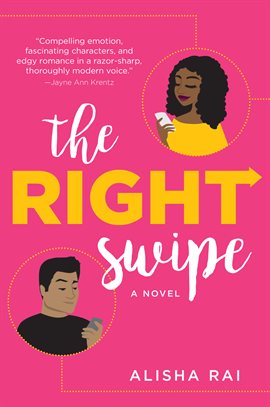 The Right Swipe, opens a new window by Alisha Rai: Another excellent enemies-to-lovers novel. Two rival dating app creators find themselves at odds in the boardroom but in sync in the bedroom. Rhiannon Hunter may have revolutionized romance in the digital world, but in real life she only swipes right on her career-and the occasional hookup. Former pro-football player Samson Lima woos her one magical night... and disappears.
Rhi thought she'd buried her hurt over Samson ghosting her, until he suddenly surfaces months later, still big, still beautiful--and in league with a business rival.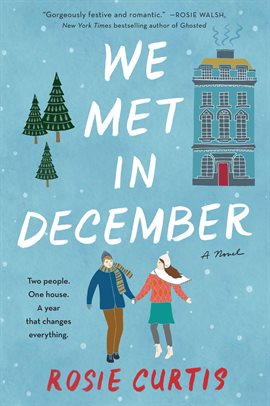 We Met in December, opens a new window by Rosie Curtis: This novel follows a year in the life of a twenty-something British woman who falls hard for her London flat mate. Over Christmas dinner, she starts planning how they will knock down the wall between them to spend more time together. But when Jess returns from a two-week Christmas holiday, she finds Alex has started dating someone else—beautiful Emma, who lives on the floor above them. Now Jess faces a year of bumping into (hell, sharing a bathroom with) the man of her dreams...and the woman of his. Perfect for lovers of all things British, and if you like this one, I also recommend One Day in December, opens a new window.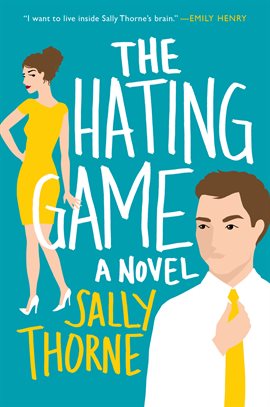 The Hating Game, opens a new window by Sally Thorne (also available through CloudLibrary, opens a new window): A workplace friends-to-lovers romantic comedy set in the world of book publishing. Lucy Hutton and Joshua Templeman hate each other. Not dislike. Not begrudgingly tolerate. Hate. And they have no problem displaying their feelings through a series of ritualistic passive aggressive maneuvers as they sit across from each other, executive assistants to co-CEOs of a publishing company. Now up for the same promotion, their battle of wills has come to a head and Lucy refuses to back down . . . But the tension between Lucy and Joshua has also reached its boiling point, and Lucy is discovering that maybe she doesn't hate Joshua.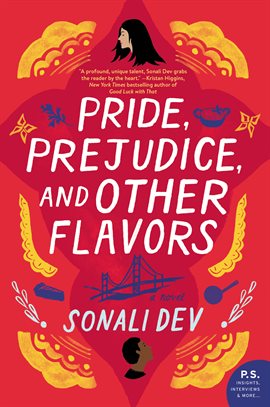 Pride, Prejudice, and Other Flavors, opens a new window by Sonali Dev: It is a truth universally acknowledged that only in an overachieving Indian American family can a genius daughter be considered a black sheep. Dr. Trisha Raje is San Francisco's most acclaimed neurosurgeon. Up-and-coming chef DJ Caine has known people like Trisha before, people who judge him by his rough beginnings and place pedigree above character. He needs the lucrative job the Rajes offer, but he values his pride too much to indulge Trisha's arrogance. And then he discovers that she's the only surgeon who can save his sister's life.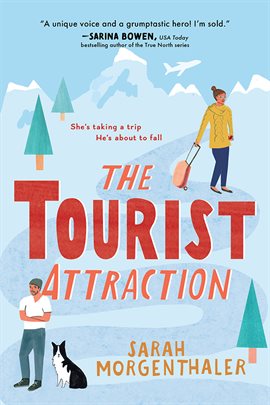 The Tourist Attraction, opens a new window by Sarah Morgenthaler (also available through Overdrive/Libby, opens a new window): When Graham Barnett named his diner The Tourist Trap, he meant it as a joke. Now he's stuck slinging reindeer dogs to an endless parade of resort visitors who couldn't interest him less. Not even the sweet, enthusiastic tourist in the corner who blushes every time he looks her way...