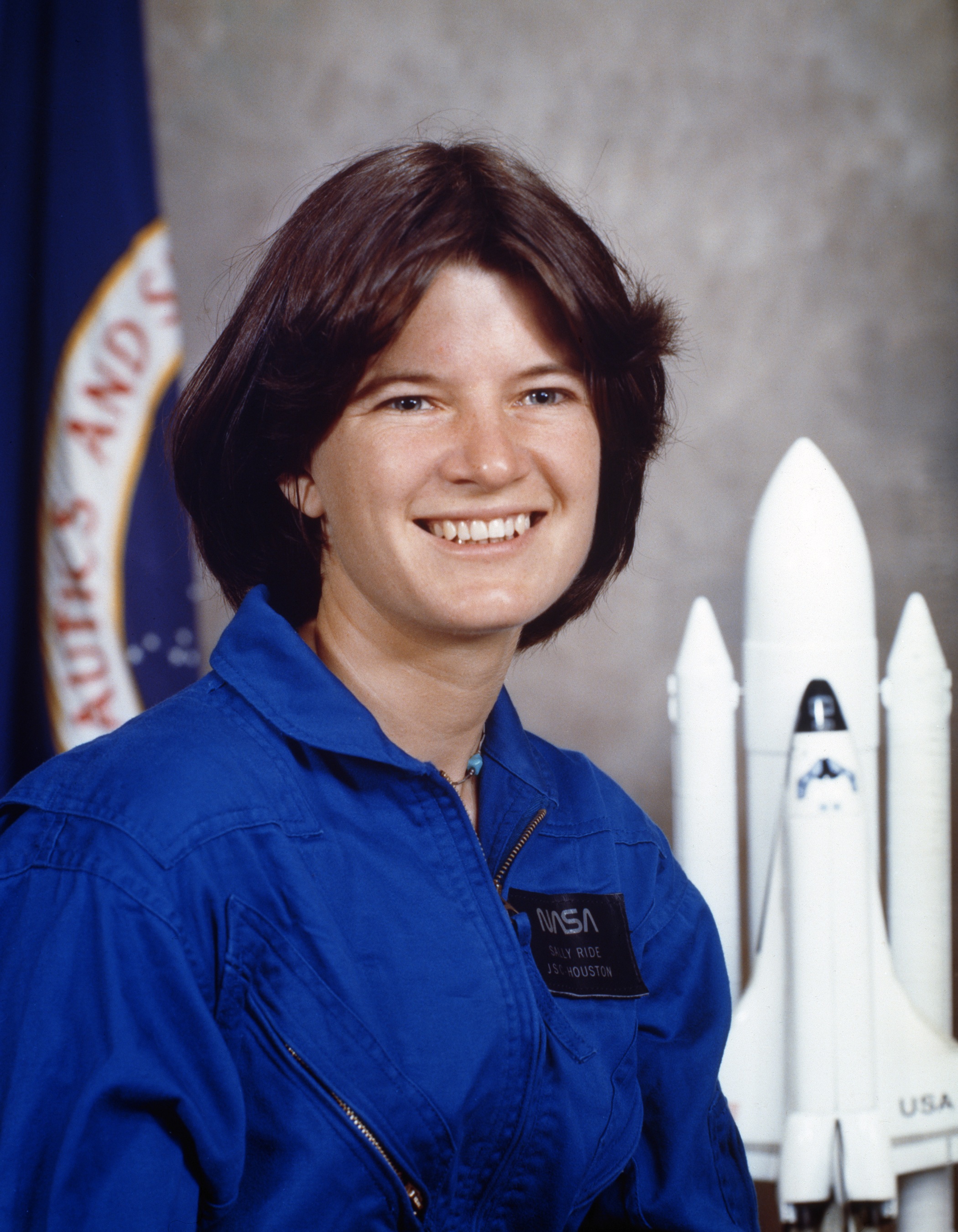 Sally Ride was born on May 26, 1951 in Los Angeles, CA.  She attended Stanford University and graduated in 1973 with her undergraduate degree.  She then went on to receive her Master's degree in physics from Stanford in 1975 and her PhD in astrophysics from Stanford in 1978.  On June 18, 1983, she became the first American woman to fly in space while on board the Challenger shuttle.  Her job while in space, was to work the robotic arm.  Her second mission to space was in 1984.  While preparing for her third mission to space in 1986, the Challenger shuttle exploded.  She was assigned to a team to investigate what went wrong during the Challenger explosion in 1986 and the Columbia crash in 2003.  She is the only person to be assigned to investigate multiple incidents.  Ride stopped working at NASA in 1987 and started teaching at the University of California in San Diego. 
Ride initiated the EarthKAM program in 1995.  EarthKAM represents Earth Knowledge Acquired by Middle school students.  The program allows middle school students to request images of Earth during specific times of the year.  Originally, the camera was on board different shuttle flights, but now it is permanently on the International Space Station.  In 2001, she created Sally Ride Science with Tam O'Shaughnessy, Karen Flammer, Terry McEntee, and Alann Lopes to help inspire young people in science, technology, engineering, and math.  Ride was inducted into the Astronauts Hall of Fame in 2003.   
On July 23, 2012 at the age of 61 she passed away from pancreatic cancer.
Want to learn more about Sally Ride? 
---
Please Note: In order to bring you new and interesting titles, Hoopla content is updated monthly, and this title may not be available in the future. To find the latest titles, please visit Hoopla.
---