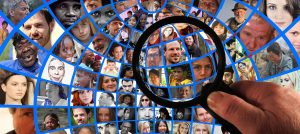 Every 10 years, everyone living in the United States is asked to complete a simple but very important task: respond to the census. Participating in the census is required by law, even if you recently completed another survey from the Census Bureau. The 2020 Census will mark the 24th time that the country has counted its population since 1790.
The 2020 Census is a questionnaire that asks a few basic questions, like age, sex, and the number of people who live or stay in your home, including young children and newborn babies. The next census starts in March of 2020 and responding will be easy, safe, and important. By April 1, 2020, every home will receive an invitation to participate in the 2020 Census. 
There are many ways the 2020 Census will shape our community. The census helps determine how billions of dollars in federal funding will flow into states and communities each year. It could mean a new school to ease overcrowded classrooms, funding for natural disaster response, new roads to ease overcrowded commutes, as well as funding for hospitals and fire departments.
The results of the census also determine the number of seats each state will have in the U.S. House of Representatives, and they are used to draw congressional and state legislative districts.
The 2020 Census will be the first time that we'll be able to respond to the census online. You will also have the option to respond by phone or by mail. Click here, opens a new window to sign up for updates and to receive a reminder when it's time to respond. You can even take a look at a sample copy of the 2020 Census, opens a new window. To learn more about the census and how its data will be used, visit the 2020 Census website, opens a new window.
We will continue to post important information regarding the 2020 Census over the next few months. If you have questions about the census, contact a Reference Librarian, opens a new window at your favorite library branch.
For more resources about the census, take a look at this list: