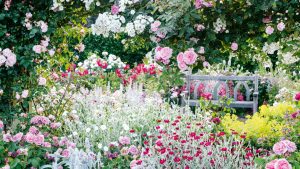 Non-fiction Highlight: Gardening
Spring has sprung! The flowers are blooming, the bees are abuzz, and you might perhaps be thinking about installing or updating your garden. The St. Tammany Parish Library has a wealth of resources on the topic.
One of our most popular and longest subscribed magazines, Better Homes and Gardens is a treat for the eyes. Readers may feast on a plethora of lovely photos of display homes and gardens, and perhaps pick up a neat idea or two. The magazine is availably at most library branches, including back-issues up to a few months at least.
HGTV Magazine is another very popular periodical that showcases homes and gardens while offering ideas readers may find interesting. This magazine is also available at most branches.
Local gardeners may need look no further than Kathryn Fontenot's guide to gardening in Louisiana. Flowers or vegetables, plots or pots, this book has it all.
Dan Gill has much to offer about America's favorite leisure past time, for those looking for more advice on landscape gardening.
The Complete Guide to Lower South Gardening

While not specific to Louisiana, this guide by Lynn Steiner offers a comprehensive how-to on gardening throughout the South. Also available on Hoopla., opens a new window
If you are looking to consume the fruits of your labor, Barbara Pleasant can get you started on your first vegetable garden. I'm a big fan of herbs myself!
What's Wrong With My Plant (and How Do I Fix It?)

Plants, like people, sometimes have problems, and often that involves pests! David Deardorff has remedies for a variety of plant issues ranging from the pathological to perennial garden pests.
---
Looking for even more info and tips on gardening? Feel free to check out the database Hobbies and Crafts Resource Center: Gardening. This online database, hosted by Ebsco, contains numerous articles relating to gardening. You can also browse around in general to find more interest on other hobbies you may be interested in. The more specific your query, the more relevant articles the Resource Center can provide you. All of these articles are scholarly backed and free for perusal through the St. Tammany Parish Library Website.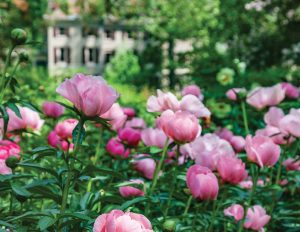 ---
Thank you for reading the blog! As always, if you have questions about this and other topics feel free to check out out online catalog, opens a new window. You can also check out the collection of blogs, opens a new window written by the STPL Bloggers. We are always writing about upcoming events and interesting topics!
Happy Reading!