His onstage persona was larger than life, and he possessed an operatic range that gave a certain zest to the the songs he performed.  His acting in cult films left an impression on audiences for decades.  He was known best as Meat Loaf, and today, we are honoring his work with the items we have available at the St. Tammany Parish Library.
A quick preface before detailing his work, the examples discussed in this article does contain content that isn't suitable for all patrons.  Listening and viewer discretion is advised when checking out.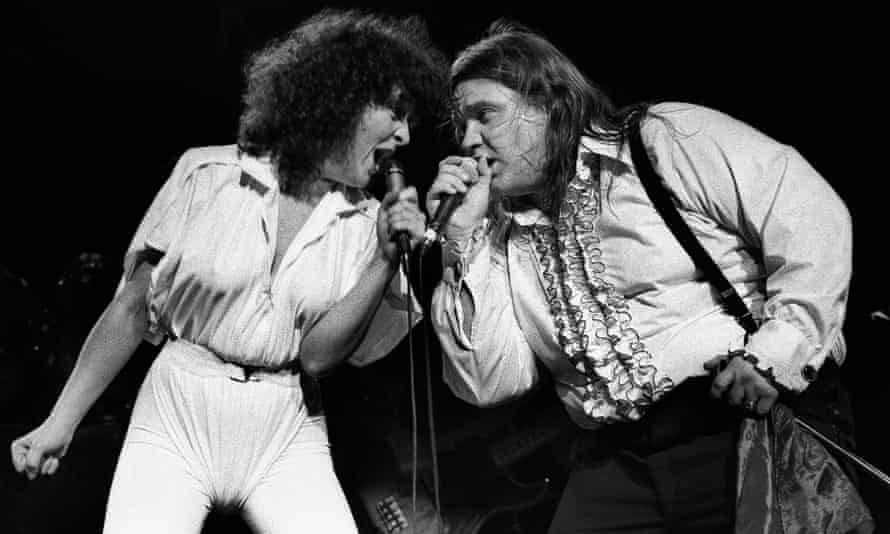 Having received the nickname from his high school football career, Michael Lee Aday initially got involved in musical theatre through stage productions of Hair and The Rocky Horror Picture Show.  His vocal range was classified as a heldentenor, a dark and rich tone that allowed him to give heroic-sounding performances.  It was through his stage work that he was discovered by songwriter Jim Steinman, who was looking for a singer to collaborate with on his dream project.
Bat Out of Hell, released in 1977, was their first collaboration.  The approach Steinman wanted from this album was similar to a cinematic experience, and the sprawling narrative in his lyrics sounds like a teenage dream laden with rock and roll and a love for motorcycles and women.  The album's success as the highest selling debut album of all time is a testament to how many people were affected by this project.  Its sequel album Bat Out of Hell II: Back Into Hell, released in 1993, delivered in the same vein with over 14 million copies sold worldwide.  A third album, produced independently from Steinman, was released in 2006.  If you've heard of songs like "Bat Out of Hell," or "I Would Do Anything for Love (But I Won't Do That)," these are a couple of the tracks that can be found on the albums.


But Meat Loaf's first film performance pre-dates the collaboration.  The Rocky Horror Picture Show is a 1975 film adaptation of the rock musical of the same name.  On a dark and stormy night, newly engaged couple Brad and Janet go to visit a collegiate professor at his estate and are whisked away into a bombastic, campy horror experience akin to a B film.  Meat Loaf reprised his role as Eddie, the professor's estranged nephew, and delivers a one scene wonder of a performance with "Hot Patootie."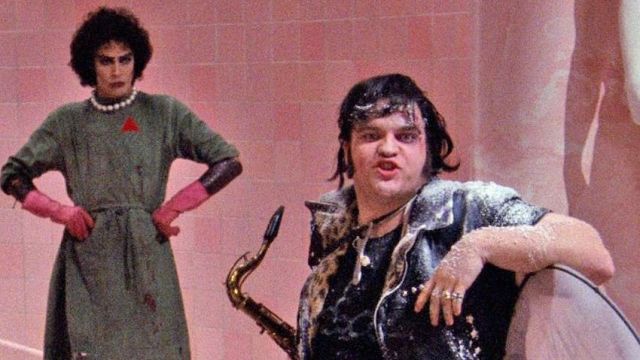 For a more recent example, Fight Club is a 1999 film based on the Chuck Palahniuk novel of the same name.  In Fight Club, Meat Loaf was cast as Bob Paulson, a former bodybuilder and wrestler who joins the titular group after meeting the unnamed protagonist in a support group.  Bob is only present for a few scenes, but his presence leaves a lasting impression on the cast and audience.  Since its theatrical debut, Fight Club has grown to have a cult following.

Thank you for reading.