Winter is coming....so you know what that means! Time to get out those Christmas trees, to bake the annual fruit cake, or even appeal to Krampus. Winter brings about many different kinds of celebrations.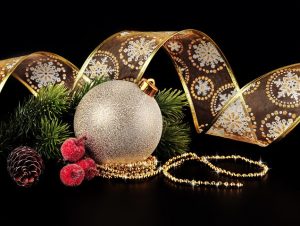 For instance, those in Sweden celebrate Luciadagen, which marks the official beginning of the Christmas Season. With this tradition, they celebrate Saint Lucia by dressing the oldest daughter in the family in a white robe tied with a crimson sash. Candles are set into her crown and then covered with lingonberry leaves. Followed by the younger siblings, they waken each member of the household on the morning of December 13 with a tray of coffee and ginger cookies.
How about the nine-day Christmas celebration that occurs in Mexico? Each night, Mexican families recount the journey Mary and Joseph (parents of Jesus) took to Bethlehem. After the storytelling, the Postadas party begins. To celebrate the end of Christmas season, Mexicans celebrate Three Kings Day (Dia de los Tres Reyes) with gifts and sweets.
The winter solstice is another winter holiday celebrated by many individuals. Not only is it the shortest day of the year, it also marks the first day of winter and thus is commemorated with festivities and bonfires.
Kwanzaa is yet another winter holiday which takes place from December 26 to January 1. It is a combination of different African harvest festivals during which they remember their ancestors, celebrate good fortune, and make plans for the upcoming year. This holiday holds special meaning for Black Americans in honoring their African roots, heritage, and the continued struggles and survival of their people.
While all these celebrations may seem different, their goals are all similar--to spend time with the ones you love while doing things you love to do.
Want to learn about more Winter Holidays? Take a look at the resource list below to see what you can check out!
Take a look at all the different holidays that corresponds with Winter
---
Please Note: In order to bring you new and interesting titles, Hoopla content is updated monthly, and this title may not be available in the future. To find the latest titles, please visit Hoopla.