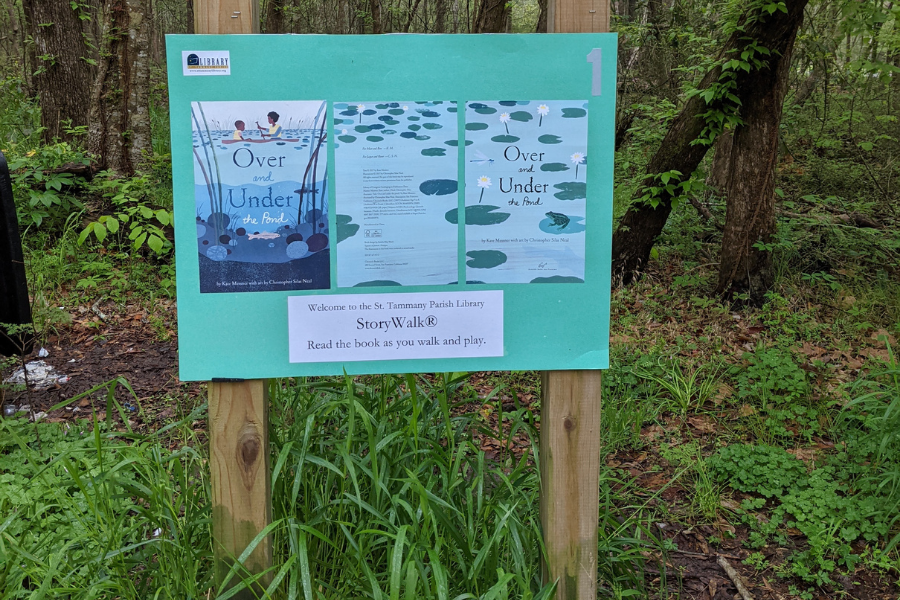 Spring is here and so are StoryWalks® and Poetry Gardens!  They are a great way for families to get moving and have fun reading. 
A Storywalk® is a fun, educational activity that places a children's story (literally a book taken apart) along a popular walking route in our community. Families enjoy the story at their own pace as they walk along from one page to the next. Questions and prompts are included at the bottom of each page to encourage participation and FUN. The StoryWalk® Project was created by Anne Ferguson of Montpelier, VT and has been developed with the collaboration of the Kellogg-Hubbard Library. 
A Poetry Garden is a spin-off of the Storywalk® Project.  It features a poem spread out over an outdoor area with movement activities at each stop. Both StoryWalks® and Poetry Gardens are meant to inspire families to go outdoors to enjoy physical activity and reading. 

StoryWalks® can be enjoyed on the following dates:
A Poetry Flower Garden can be enjoyed the whole month of April at the Mandeville Branch Library in celebration of Poetry Month. Registration is not required to attend StoryWalks® or the Poetry Garden.