Summer vacation is approaching fast, but not fast enough for our patrons still in school.  Final exam preparations are underway, not to mention standardized tests.  It's a busy time before the summer fun can begin, and sometimes we need a break.
Starting with this article, I will be covering various topics that are relevant to summer activities, with a specific focus on convention-related material.  Throughout this month, stplbloggersouthslidell and I have collaborated on a series of articles showcasing some of the anime the library has to offer.
Titles with an asterisk (*) signify an item available on Hoopla.  Hoopla's collection is subject to change every month.  Titles available at the time of this article's publication may not be available in the future.  Please contact your local library branch for more information.
So, let's jam!
Cowboy Bebop: The Best Sessions
Bounty hunters Spike Spiegel and Jett Black are traversing the galaxy to round up criminals and make a quick buck.  As the interstellar duo becomes a ragtag team and the hits keep coming, ghosts of their past return to haunt them…
This is an excellent gateway into anime if you're unfamiliar with the medium, and The Best Sessions showcases the best episodes.  If you want a sample before diving into the full series, now's the time to check this out!

Log Horizon
A glitch in an online MMORPG has trapped thousands of users, making them unable to log out.  Shiroe, a seasoned player, teams up with fellow users to make this sudden shift in reality more comfortable, and together they strive to overcome the challenges inherent in the game's code.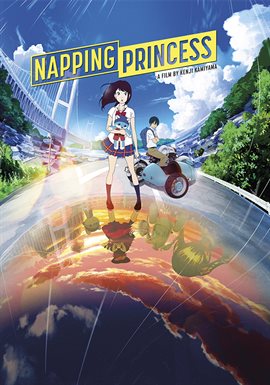 Kokone dreams of a fantastic realm dominated with machinery.  When the events she dreams of coincide with ones in her home city, she must prepare for the threats approaching from fantasy and reality.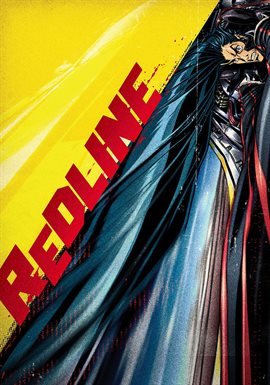 It's the most high-octane race in the galaxy.  Anything is allowed.  The odds are stacked against JP, a man with a load of trouble on his shoulders, but maybe he can beat the competition with the right boost.
Summer wars
While visiting the family of a classmate, mathematician Kenji accidentally releases a volatile AI onto the world's most integrated social media platform.  Can this mistake be eradicated before his world crumbles?

If there are other anime series or movies you'd like to share, please comment below, and thank you for reading!  Come back next week when stplbloggersouthslidell continues with their list!