Welcome to the second article where I cover adventures in comics.  If you're coming in from my first article, you've already seen some examples of adventure comics that would do well with younger readers.  But the recommendations don't end at juvenile fiction--  I have another list prepared for our teen and young adult readers.  So let's dive in!
We'll start with the comic that inspired this whole idea and the one I was most excited to see on our shelves--
The Adventure Zone- Here There Be Gerblins
Adapted from the hit podcast where three brothers and their dad play a tabletop game, a trio of adventurers embark on "the last job they'll ever need."  Encounters in this arc include a tea-sipping bugbear, many chopped up gerblins, a magic Brian, a non-magic Bryan, one enchanted umbrella, and a totally normal guy named Barry Bluejeans.

In the first volume's prologue, it's stated that this adaptation is an experiment.  It's a Herculean task to take the transcripts from a purely audio story, adapt it to the visual language of graphic novel, and keep the humor and charm of the original.  The first volume does a good job at this, but I will say with absolute certainty that the second volume Murder on the Rockport Limited does it even better.  I recommend both books if you want to understand the charm behind podcasts, tabletop games, or both!

But if you're looking for something else, or if you want to explore some more adventures, check these out! 
Barbarian Lord (available on Hoopla)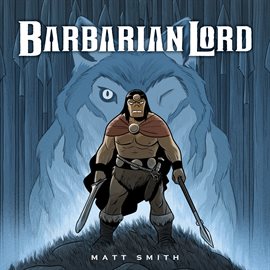 His farm has been stolen and he's been banished from his homeland.  Barbarian Lord is looking for allies to enact justice.  A fantasy-adventure that draws inspiration from Nordic and Viking lore.
Norroway
A fateful encounter with the forest witch leaves Sibylla engaged to marry the Black Bull of Norroway, a knight rumored to be so powerful his king feared and cursed him.  This title is also available on Hoopla.

One Piece
The Golden Age of Pirates has begun, and Luffy wants to become King of the Pirates!  He's gonna need a crew first, and there are some nasty people with crazy powers out there who also want the title of King.  When the going gets tough, will he be able to bounce back?

Persephone
The grand witch Demeter's daughter, Persephone, finds herself bound to a dark realm in this retelling of the Greek myth.  This title is also available on Hoopla.

The Seven Deadly Sins
Runaway princess Elizabeth is on a mission to find the exiled Seven Deadly Sins, powerful warriors who were framed for conspiring against the crown, in order to reclaim the throne from a successful coup.

Usagi Yojimbo (available on Hoopla)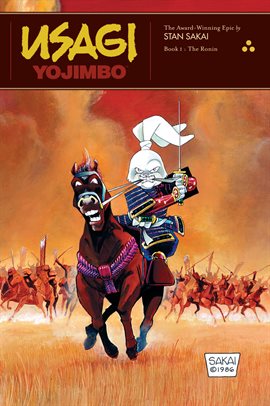 Dive into the tale of a samurai fighting unrest in 17th century Japan, filled to the brim with a cast of animals!  This volume collects the first few stories starring Yojimbo and is a great starting point for the series.
Are there other adventures you enjoy?  Share them in the comments, and thank you for reading!