OCEANS OF POSSIBILITIES TEEN SUMMER READING CHALLENGE
Dive in and make waves at the STP Library with a summer filled with Performers, Activities, and Fun Events! And of course... BOOKS!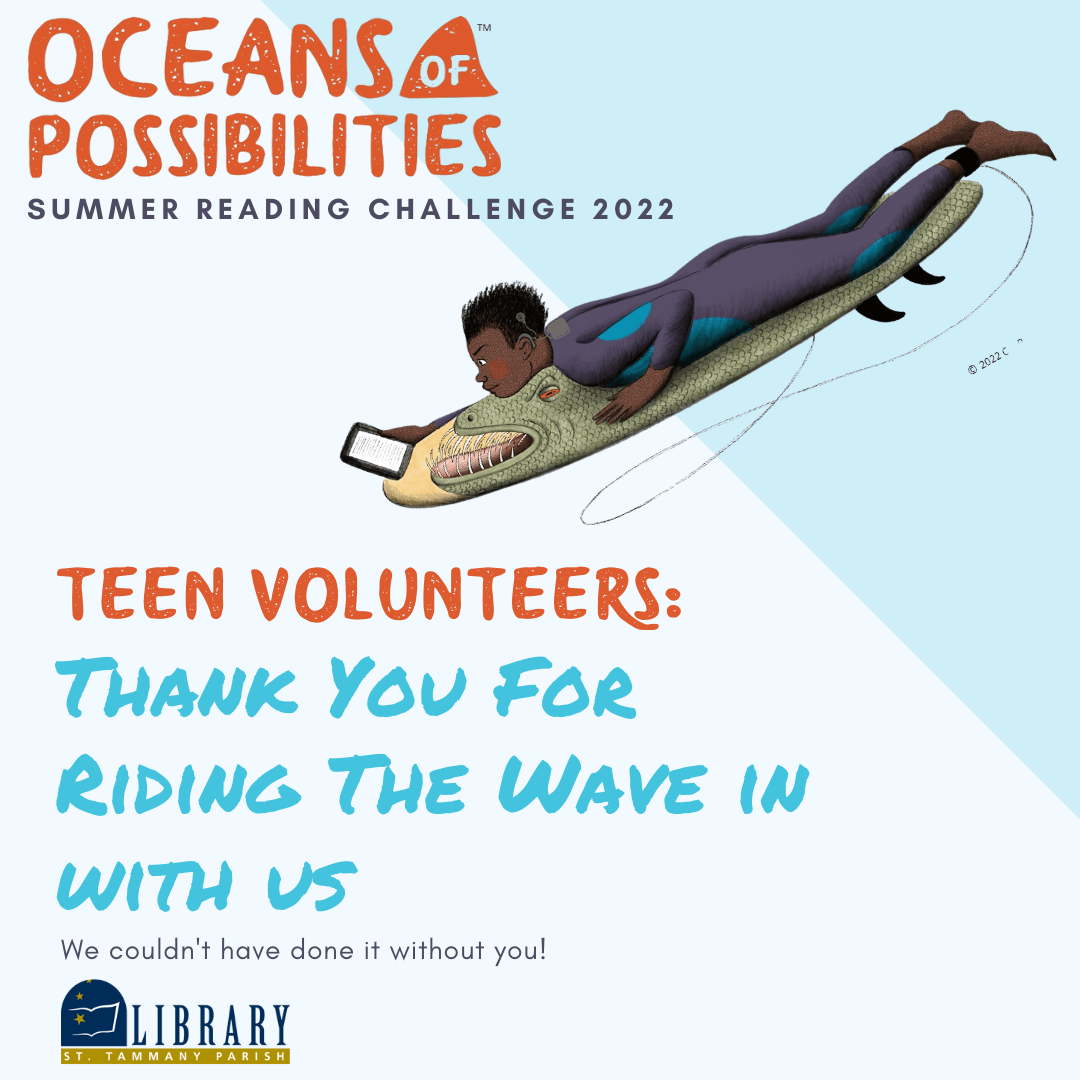 SPOTLIGHT ON: TEEN WRITER'S CORNER
Follow us on Instagram @stplteendept for fun challenges, crafts, event updates and a very cool these great Writing Prompt.