Welcome again to our annual list of comic books perfectly picked for this special time of year.  Nights are getting longer, the leaves are changing colors, and the monsters inside us are growing wild for fun-filled frights and scary stories.  If these don't satisfy your howling hunger, check out the articles from 2017 and 2018 to see what else we may offer.
But for now--the list!
Titles with an asterisk (*) signify an item available on Hoopla. Hoopla's collection is subject to change every month. Titles available at the time of this article's publication may not be available in the future. Please contact your local library branch for more information.
For the little imps and ghouls in your lives--!
Camp Midnight
Skye was meant to spend summer with her family.  She wasn't expecting to go to camp.  She was definitely not expecting to go to a camp filled to the brim with monsters!

The Graveyard Book, vol. 1
This adaptation of Neil Gaiman's novel retells the story of a boy raised by the ghosts in a graveyard.

Just Beyond: The Scare School*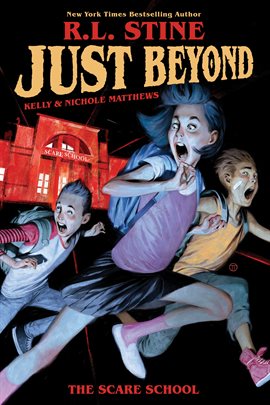 A monster is roaming the school halls.  Three students must solve the mystery of The Beyond if they have any hope to escape.
Suee and the Shadow
Loner Suee's new school is ordinary enough.  Then she hears voices in the spare classrooms, and students are slowly becoming more zombie-like.  Just what is happening in this school?

For the teens and tweens itching for tricks and treats--! 
Beasts of Burden: Wise Dogs and Eldritch Men*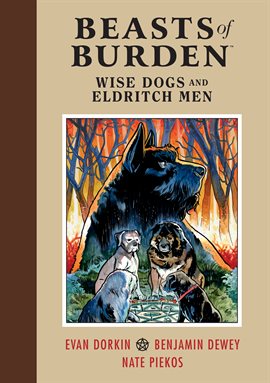 There's a curious case of occult activity happening in the Pennsylvania forests.  Luckily the Wise Dogs have their noses on the trail.  But what could be waiting for them at the end of their investigation?
The Chilling Adventures of Sabrina*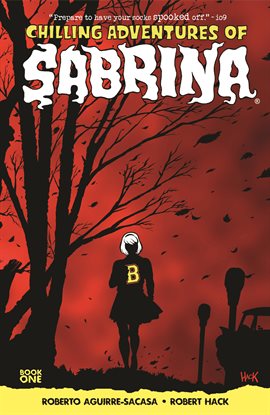 This teenage witch will need to set aside her regular life in order to combat an evil bent on wreaking havoc to her family and their hometown.
Coraline
The second Neil Gaiman adaptation on our list this year, a girl explores a fantastic realm beyond the secret door in her new home.  But the inhabitants in this Other World aren't as sweet as they seem.

DeadEndia: The Watcher's Test
Barney's new job as janitor becomes more challenging when the haunted house attraction he's supposed to clean doubles as a portal for the supernatural!

Spill Zone
The city had been quarantined for three years due to the ever-changing realities within it.  But Addison keeps coming back, snapping photos to sell in order to support her and her sister.  When the dream job presents itself, she must venture further into this dangerous zone...

What other spooky stories do you like to read?  Let us know in the comments, and thank you for reading!